Cycling to school is more than a means of transport; it's a fun, effective way to enhance everyday life. Swapping your car for a bike will give you and your kids healthier bodies, sharper minds, and fonder memories of their school days!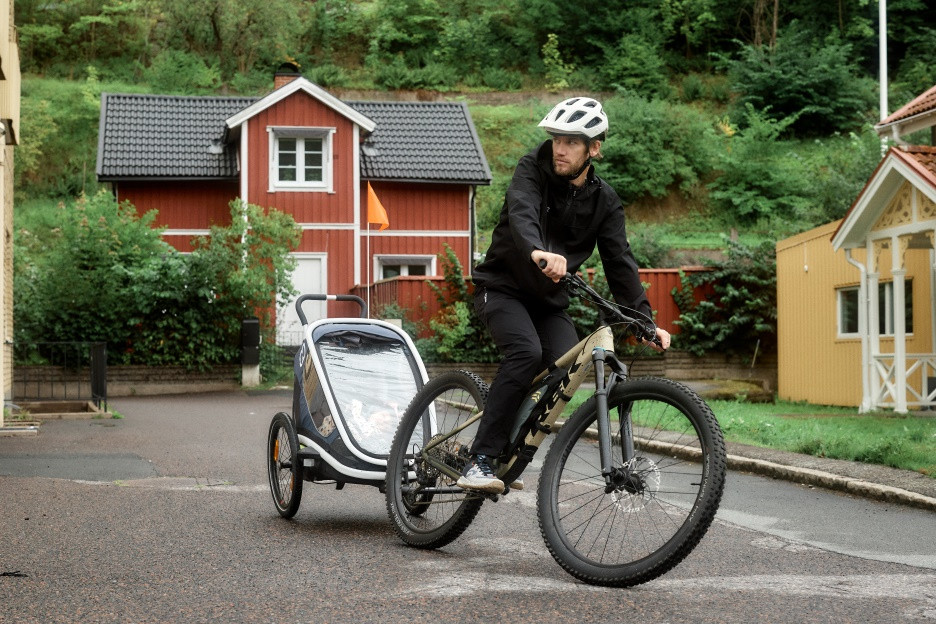 Health benefits of cycling
One of the biggest benefits of cycling to school is its impact on physical health. Plus, it is time efficient as you are getting your exercise whilst also doing a journey you would need to do anyway. Distance from school doesn't need to be a barrier. With the support of an e-bike, you can go further and faster than you can on a conventional bike, making e-bikes a realistic swap for cars for slightly longer journeys.
According to the British Journal of Sports Medicine, children who cycle to school have improved cardiorespiratory fitness over those who don't. This advantage translates into lower risks of developing cardiovascular diseases in later life.
Of course, younger children may not be able to get to school under their pedal power, but with the help of a cargo bike or bike seat, you can safely carry them on your bike. Your child will benefit from the fresh air, being outside and establishing a habit of outdoor exercise so they are ready to take to their own two wheels.
Bikes are a boost for the brain
The educational advantages of cycling to school are surprising!
A summary of research evidence suggests that increasing physical activity and physical fitness may improve academic performance and that mathematics and reading are the academic topics that are most influenced by physical activity. Single exercise sessions and regular sports participation can improve cognitive performance and brain health.
A study from Denmark found that children who walked or cycled to school, rather than traveling by car or public transport, performed measurably better on tasks requiring concentration, such as solving puzzles, and that the effects lasted for up to four hours after they got to school.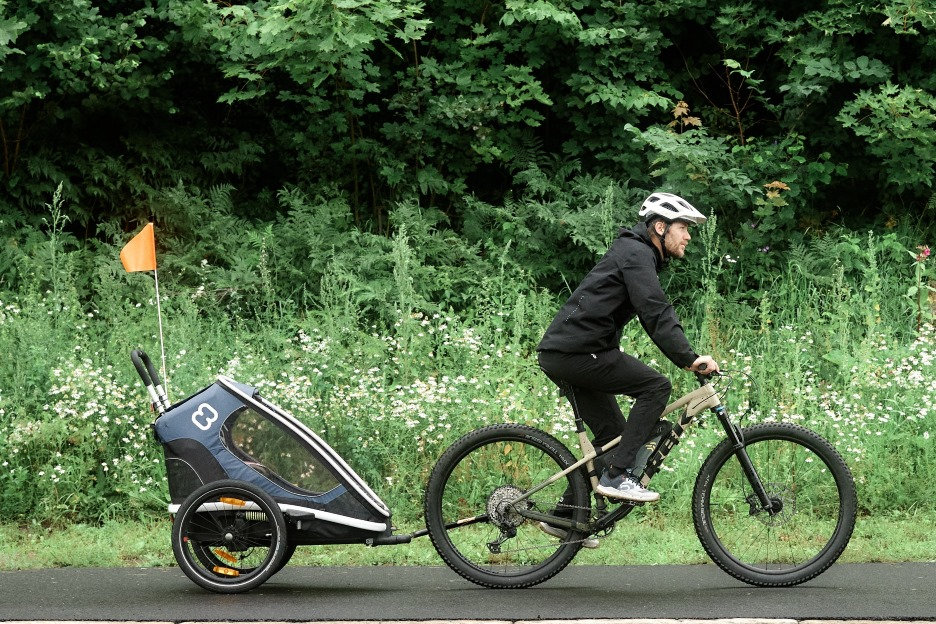 Cycling for better mental health
Cycling's benefits go beyond the physical. It can be a powerful contributory factor to achieving a state of mental well-being, for people of all ages. While cycling, you are more observant of your surroundings, better connected with nature and the rhythmic flow of pedaling can help you reach an almost meditative state.
If school mornings are a source of conflict, you may find that cycling together helps turn this around. During the bike ride to school, parents say they are able to chat about the day ahead and talk through any worries their child may have in a relaxed way.
Three parents share their school run.
Cycling to school in Jönköping Sweden
Chris Lanaway is a professional photographer and father of two children.
"Here in Sweden, cycling is completely facilitated. It is easy for us to drop off our children at school. The infrastructure around the school is designed to make walking and cycling easier and safer. There is a 20km speed limit around the school and big signs that say turn your engine off to cut down on fumes.
"We've got a trailer with twin seats; my kids are good on their own bikes, but the hill straight out of our door is very steep, so it's too much for smaller children. The girls love it! They love the descent after the steep climb on a switch back-road, you can go fast, it's like a roller coaster for them. It's so funny to hear them laughing.
"In the winter it is dark when I drop the kids off and when I pick them up, but good quality lights are not expensive and you can wear a high-viz jacket so people can see you. There are a few days when it is too icy in spring to cycle, then we walk, but most days we ride our bikes."
Cycling to school in London, England
Dr. Josephine Perry is a chartered psychologist with one child.
"As a parent I love that we have a cycle commute. I adore hearing the pride in my daughter's voice when she tells her friends that she rode all the way by herself and the excitement that comes when she learns new bike skills she has been struggling to master.
"A lot of confidence can come from knowing you got yourself somewhere without anyone else's help, especially when you are only 6! It gives my daughter a sense of accomplishment before the school door even opens. I find the ride home is a great opportunity to ride side by side and chat through the day in a way that feels really relaxed – no more 'Can't remember' answers when I ask what they learned that day.
"As an exercise psychologist, I know that exercise before learning helps us to develop better cognitive skills, brings creativity and allows us to focus better. It means I know my daughter is getting the best possible start to each school day and arrives ready to learn."
Cycling to school in Lille, France
Xavier is a marketing director and father of three children
"My day starts by asking my children to get on my cargo e-bike. At 8.10 am, I leave to drop off my son at school, a pleasant 1.2km along the canal where we can watch the barges. My next stop is my daughter's school, a further kilometer away in the town. After this, I head to my office.
"I often stop for a coffee to review my emails or send some texts before I go to work. I switched from driving to an electric bike. It's less stressful as you will always take the same time for your trip. No more traffic jams, no time wasted looking for parking. My kids love it. Each trip to school is a moment of fun for my children. They are full of pride when we arrive by bike, I think they like that their friends are envious of their school run!"
Ready to give it a go? Start looking for your perfect cycling to school bike.