E-bike vs car may seem like a big decision but it isn't. We aren't saying 'sell your car' – it doesn't have to be that extreme! Just swapping your car for a bike on some of your shorter journeys is enough to make a difference.
Two-thirds of car journeys are less than 5-miles. That's a twenty-minute bike ride. By the time you have parked-up your car and walked to your final destination there is very little time-saving in driving. In fact, in many congested cities, for journeys of that distance the bike is quicker!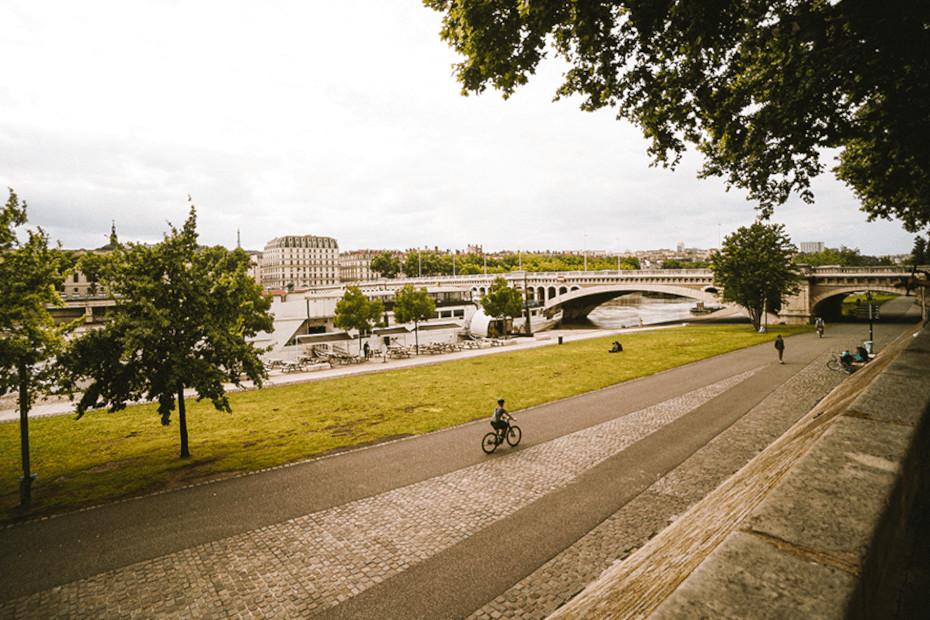 Choose the right e-bike to suit your lifestyle needs
What do you use your car for most often? Choose a bike that meets those needs. If it's just moving yourself around then the choice of urban e-bike is almost limitless. If you need to take passengers i.e. drop the kids at school, or pick up a full weekly shop then an e-cargo bike is just the job. With enough space to carry even large loads and motorised pedal-assist to make carrying the weight feel easy, a cargo bike can do the work of a small family car.
Crush your commute with an e-bike
An e-bike is great for getting around and excels when it comes to the daily commute. If you live and work in the same town this is the easiest car journey to give up. With an e-bike the journey will be as quick as most urban traffic flow and because the motor is doing some of the work you don't have to arrive at work a sweaty mess!
An e-bike makes cycling much easier so you can tackle a short twice-daily journey every day, without finishing the week exhausted. Commuting by bike may even turn out to be your favourite part of the day – it sure beats sitting in a traffic jam.
Have an e-bike maintenance routine
We don't tend to worry about running out of fuel in our cars or breaking down on the way to work, but people do worry about what happens if they have a problem with their e-bike. There is very little to go wrong with an e-bike and the most basic and common problems, such as punctures, are easily fixed at home or in a bike shop. Ensuring you stick to a regular maintenance routine will mean your bike is always ready to go. Your local SHIMANO dealer will help you keep your bike in perfect working order.
Remembering to check on your battery and charge it is simple, using the Shimano E-TUBE app. This allows you to keep a careful eye on your battery condition, it's charge and remaining range so there really is no reason to run out of power on a ride.
Enjoy the fitness benefits
The more you cycle, the fitter you get. Because e-bikes make cycling feel easy and are a practical alternative to your car for short journeys you can fit more exercise into your daily life without changing your routine. Just swapping one 5-mile car journey a day for your e-bike equals over two-hours of exercise a week, which easily exceeds the NHS recommendation.
Commuting by bike means you can meet the recommendation of being physically active every day, and reap the mental health benefits of being outside and connecting with the world around you. E-cycling is fun! It's exercise that doesn't feel like exercise. May be its time to give up the gym membership?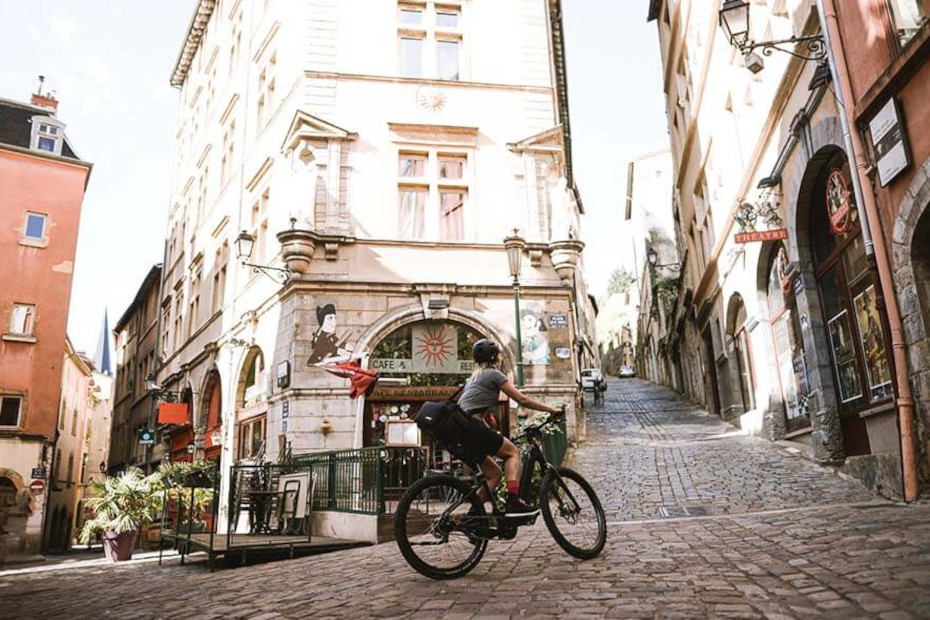 The financial benefits of e-cycling
Buying an e-bike requires some significant initial investment but after that it will save you money. One way to lessen the initial expense would be purchase through a cycle to work scheme, it is even possible to buy e-cargo bikes thanks to the new higher contribution. If you are self-employed an e-bike can count as a company vehicle and if you use your e-bike for business purposes you can claim mileage, the way you would if using your own private car.
When looking at cost of e-bike commuting vs other methods of commuting, you will be saving daily on the on-going costs. After the initial outlay, ongoing maintenance and running costs are significantly lower than using a car every day, especially when you factor in expensive parking permits and ever-increasing fuel costs.
So now you know it's not that hard to swap your car for an e-bike, find your new wheels here and get ready to make a change.