How to upgrade your cycling experience
Make your daily cycling more enjoyable. From new clothes to brighter bike lights, a waterproof jacket or puncture-proof tyres there are plenty of ways to upgrade and improve your cycling this winter.
Personalise your bike
Your bike is a really adaptable machine, there are plenty of tweaks you can make which will make it more personal to you and your needs. First of all, your contact points; handlebars, saddle and pedals can all be easily changed to find ones to fit your body shape or riding style. Your saddle especially is a very individual choice but is important for making your bike more comfortable.
Your choice of pedals is very much dependent on your lifestyle, whether you prefer casual shoes or cycling specific shoes. There are a few things to consider when choosing pedals and shoes for your commute to work. Flat pedals allow you to wear almost any type of flat soled shoe from your office brogue to boots or trainers. If you are cycling longer distances you may find cycling specific shoes that clip into your pedals feel more stable and allow you to push the pedals with more confidence.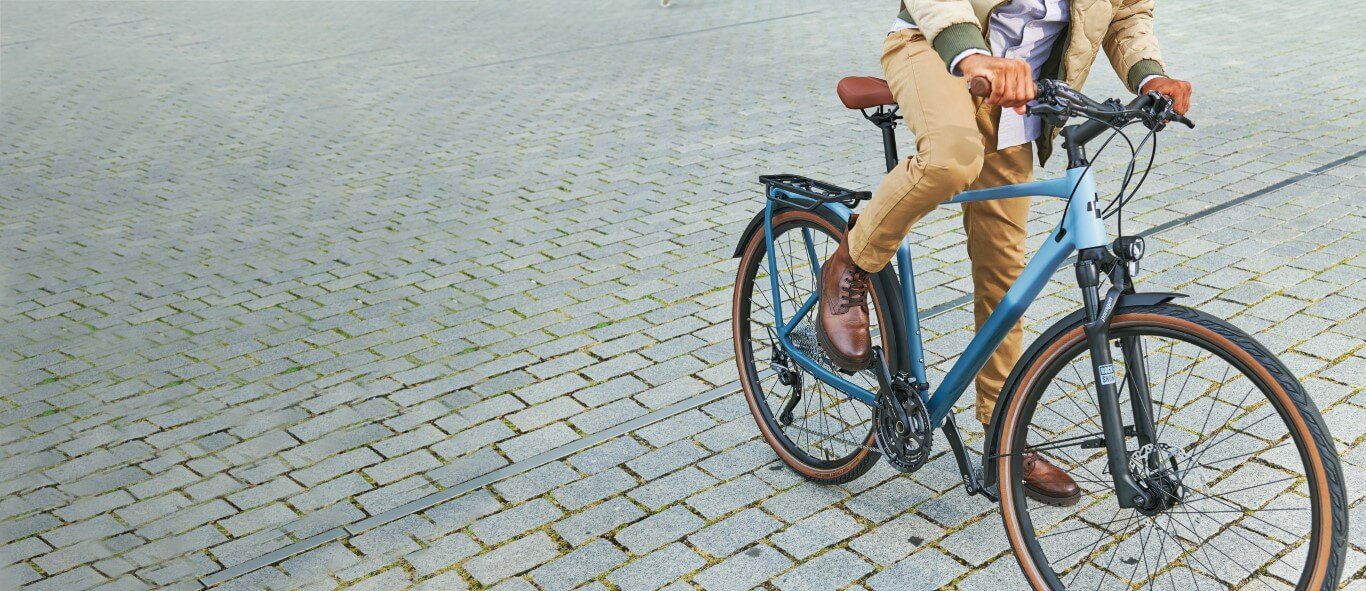 Always weather ready
Cyclist's pay much more attention to the weather reports than those in cars or on trains. A little bit of forward planning and the right clothing means that cycling can be fun in all weathers. You can even enjoy riding in the rain!
One of the best investments you can make is a waterproof jacket. Cheaper jackets may keep the rain out but they also keep moisture in, so you can end up feeling damp and sweaty on the inside. Technical fabrics cost a bit more but they allow your skin to breathe so even if you are pedalling hard on a wet day the climate around your body remains cool and dry.
When you think about wet weather cycling clothing the image is often of very bright colours, effective for being seen but not that stylish when you leave the bike behind. With more people using their bikes around the city designers and clothing manufacturers are stepping up with urban cycling clothing that looks good on and off the bike so you don't need to leave your fashion credentials behind just because its wet.
Speed and convenience
One of the best reasons for cycling in the city is that it makes life simple. While technical cycling apparel is perfect on the bike, sportswear is not always the right choice for the office or relaxing with friends at a café. If you have to keep changing your outfit cycling is no longer simple! This challenge has inspired us at Shimano and other cycling brands to design shoes and clothing that fit your lifestyle all day long.
Shoes are an important place to start any outfit and with the new EX300 and EX300W shoe Shimano has created a shoe that fits in anywhere. It has a sleek but stylish outer that looks at home anywhere and has a flexible sole provides that perfect the balance between pedal efficiency and 'walkability'. You can clip into your pedals when cycling but the cleverly hidden recessed cleat means you can stroll through the office or walk around town without the shoes feeling stiff or the cleat tapping on the floor.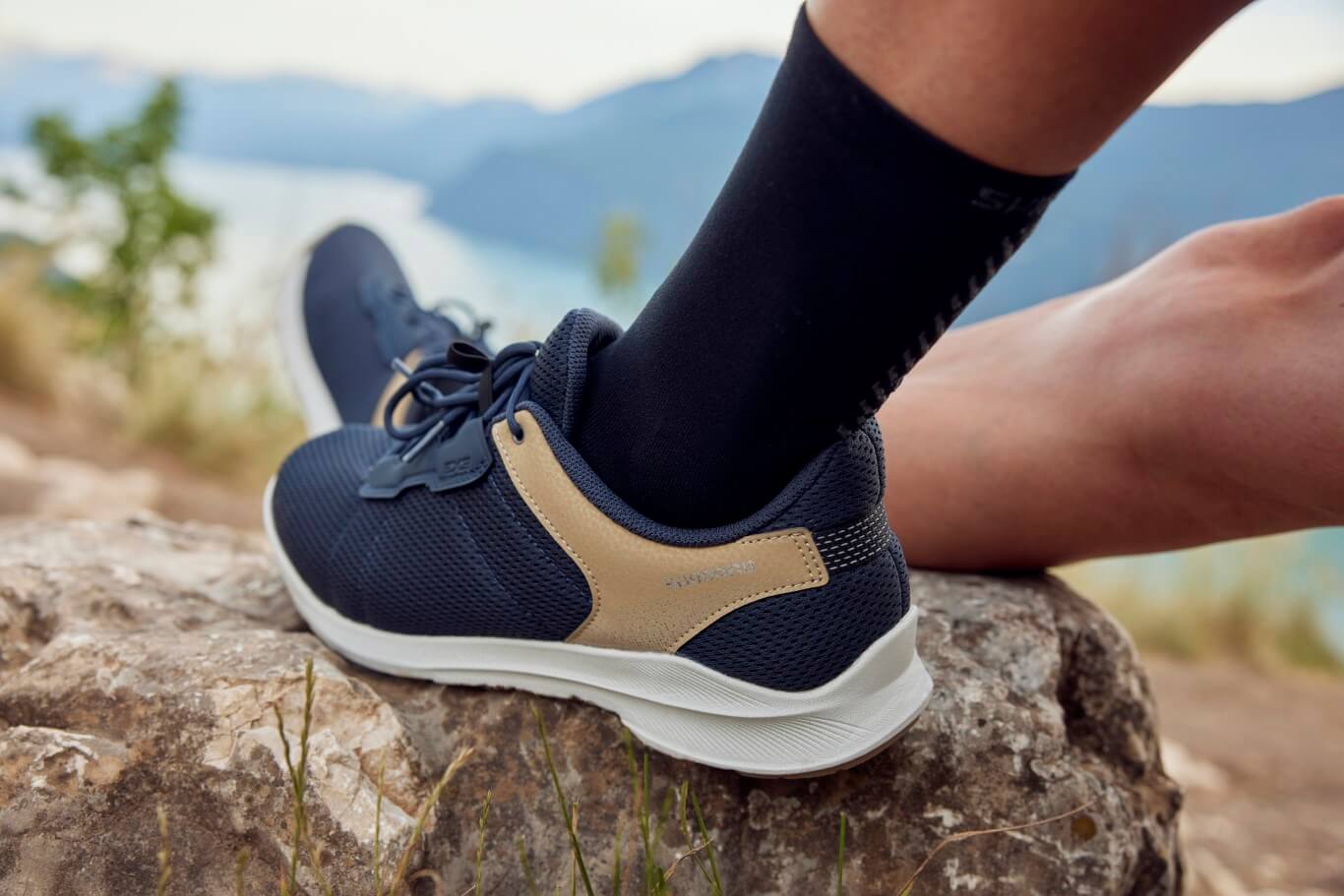 Stand out from the crowd
When cycling in traffic on busy roads, particularly in low visibility, you want to be sure that you can be seen by other cyclists, car drivers and pedestrians. Bright colours, lights and reflective clothing all help your visibility.
Many city bikes and e-bikes have fixed lights are part of their design so you will never accidentally stay too late somewhere and be caught in the dark. However, if your bike doesn't have lights then there are powerful but lightweight rechargeable lights to choose from. Many use thick rubber bands to secure them so you don't even need tools to put them on and they charge with a standard USB port so are really easy to use.
In the dark reflective strips on your clothing can be really eye-catching but in daylight are barely visible. Discreet reflective details on seams and cuffs can transform your under-stated daytime jacket into a glowing beacon under the flash of a headlight!
Replace and upgrade
Some parts of your bike are expected to wear out with use; tyres, chains and brake pads especially need to be checked frequently and replaced when worn or damaged. When parts need changing you don't need to replace like for like, you may find that an alternative will suit your riding better. For example, a different tire with more grip or better puncture protection may be better for your regular riding route. Your local Shimano Service Centre will be able to give you advice on how to upgrade your replacement parts to get more longevity or improve your cycling experience.