Copenhagen balances Scandinavian/cool with European/chic, and it's the perfect city for cyclists. Home of cargo bike manufacturer Larry vs. Harry, Denmark's capital paves the way for cycling as a primary mode of transport. Copenhagen is frequently voted one of Europe's happiest cities, so we decided to check it out and see if the locals' passion for cycling has anything to do with it.
We met up with competitive mountain biker and native Copenhagener Klara Hansen. 'The city is made for cyclists, not car users,' Klara explained, discussing the courtesy people show here to cyclists. 'In Copenhagen, bike riding is a part of everyone's daily life. We bike to work, hang out with friends, and explore the city. People here learn to ride bikes when they're young, and it feels natural to us to ride them everywhere.'
'Just look at the bike lanes,' Klara told us as we set out on our ride through the city streets, 'they're always busy. It says so much about the city, don't you think? Cyclists have the right of way, which can confuse visitors.' And indeed, a quick look at Dronning Louise's Bridge will tell you cars, at least in this city, are secondary road users.
World's best bicycle city?
Copenhagen's city council is well on its way to becoming 'the world's best bicycle city by 2025'. It has evolved from the car-clogged metropolis it was 40 years ago to an entirely different image: 150,000 people cycle to work or educational institutions each day, representing a modal share of 49% of all commutes. By 2025, the city plans to increase the capacity of its bike lanes to accommodate an additional 60,000 cyclists by 2025.
Making the city safe for cyclists makes moving around freely, socializing and enjoying healthy activities easier. Klara told us the city is entirely connected by bike lanes. 'It's super nice, no cars allowed in the city center. This makes it so easy to move around, knowing you'll be safe.'
As cars become increasingly unwelcome within the city limits, the solution to urban logistics issues comes from an unassuming hero: the cargo bike. Copenhagen alone has more than 40,000 cargo bikes riding around. 'Cargo bikes are super popular, especially for families with kids. I used to work for a company that uses cargo bikes instead of motorized vehicles in the city. It's a more convenient way to get around.'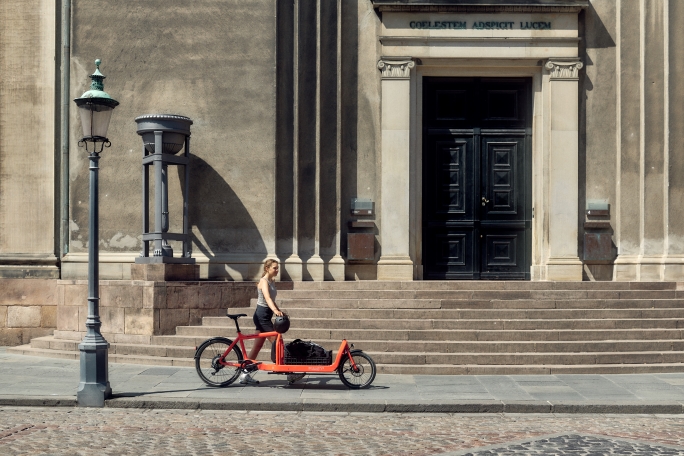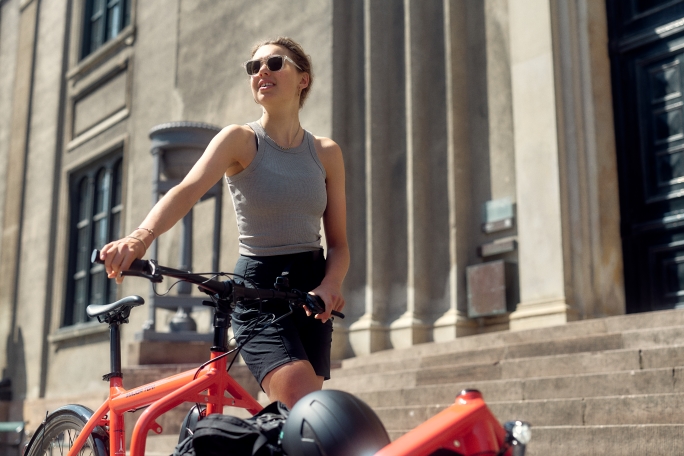 Copenhageners, young and old alike, have enthusiastically adopted cargo bikes. From the city's cargo bike manufacturer, Larry vs. Harry, to the royal cargo bike Crown Princess Mary of Denmark uses to take her children to school, these human-powered lifters have become the ultimate tool for urban transport. Even though cycling in Copenhagen is relatively flat and easy, heavy loads often mean it's good to have the benefit of easy gears. Or go one step further with an e-cargo bike to get the most out of your ride, as you can read in the story below.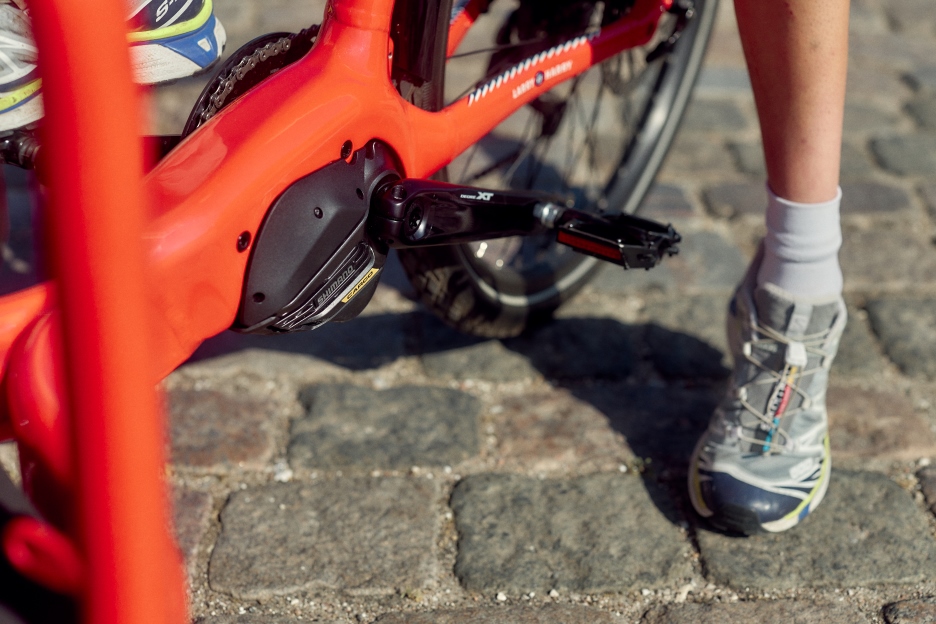 Touring Copenhagen by bike
Klara offered to take us on a cargo bike tour of the city, and we happily accepted. Taking off from Copenhagen's iconic Nyhavn, we cruised along the colorful waterfront offering one of the most recognizable images of the city. 'Nyhavn always seems to be so sunny!' Klara said as we biked along. 'It's right next to the canals, and it's easy to find a peaceful spot to sit and have a drink with friends.' And indeed, the backdrop is beautiful, but a word of advice: while cycling, take care not to run into the many excited tourists taking pictures in the area.
It's a short ride from Nyhavn to Copenhagen University (KU) in Freu Plads, riding through a busy tapestry of bars, shops, and university buildings and dodging students headed for their next class. Dating back to the 15th century, the university building is as impressive as its alum list, ranging from Nobel Prize winner Niels Bohr to the creator of the modern fairy tale Hans Christian Andersen. A fairy tale place indeed.
Headed north, we crossed Dronning Louise's Bro, which translates to Queen Louise's Bridge, connecting inner Copenhagen to the vibrant Nørrebro. Honestly, it's one of the most incredible areas in the world. The bridge is a hangout, a cycling hub, and one of the busiest bike highways in Copenhagen. A network of bike bridges crosses the lakes and canals to get us into the city and prevent over-crowded funneling. 'The bridge over the Sørne is the most cycled bike lane in the world,' Klara said. 'People sit along the bridge to hang out. It is a classic spot for visitors and locals to get together.'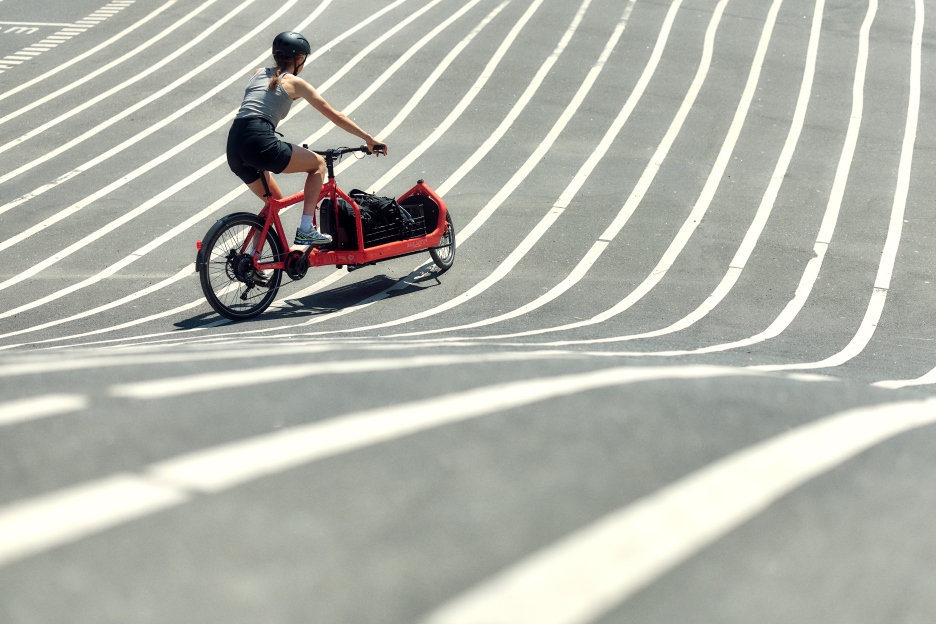 There's something incredible about cycling through Copenhagen. During our tour with Klara, we were greeted by crowds of friendly faces as we cruised through one of Europe's most stunning and bike-friendly cities. If you're visiting, rental bikes are available all over – we recommend going for a ride.