SHIMANO STEPS newest e-bike system is now ready to power cargo bikes around the city.
Made for Electric
Our new dedicated e-bike system for cargo bikes is specially designed to power heavy loads. The SHIMANO STEPS DU-EP800-CRG and DU-E6100-CRG motors, at the heart of the system, feature built-in cargo-specific firmware and other innovative features to get the job done.
All the components work in sync to deliver a seamless performance. And you can rely on robust, high-quality parts – plus renowned Shimano technology and engineering – to keep your busy life running smoothly. And keep you smiling through!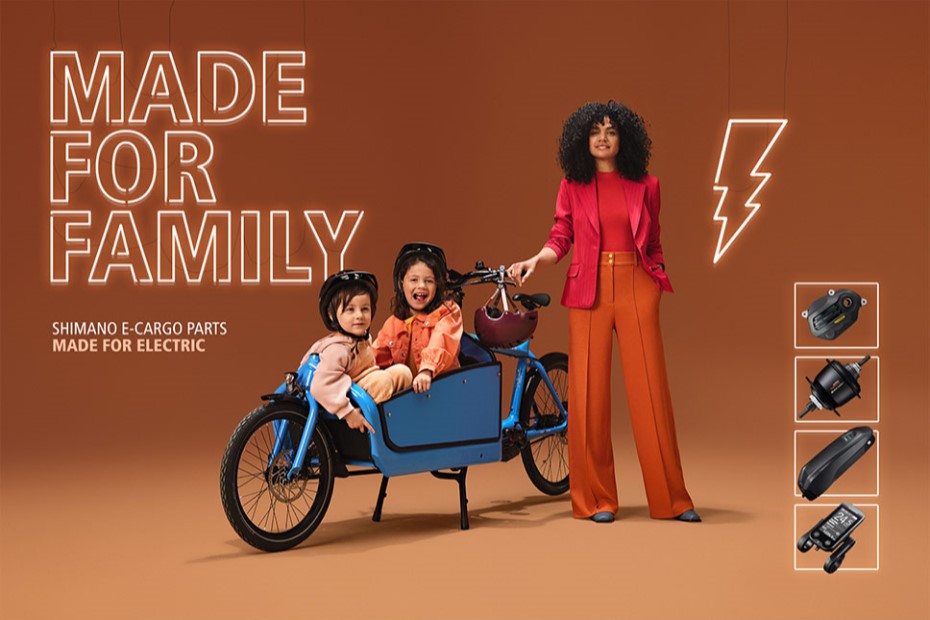 Easy transport, easy life
We all know ferrying kids, dogs and other precious loads around town day after day can be a bit of a chore. That's why we've developed an e-bike system to help take the load off. It does the donkey work so you can focus on the pure joy of riding your kids, dogs and other precious cargo through the city.
The SHIMANO STEPS E-Cargo system can propel heavy loads up to 250kg – and pedals like a dream. It gives you a safe, controlled boost when you're getting going – or going uphill. Or even when you're simply pushing your cargo bike along the street and could do with a helping hand. Whenever you need a little electric, in fact.
Like all SHIMANO urban e-bike motors, the DU-EP800-CRG and DU-E6100-CRG come with Eco, Normal and High modes which are customisable via the SHIMANO E-TUBE app – even when you're on the fly. And both offer full-automatic shifting which allows you to focus on the ride and traffic, not your gears.
Going car-light or car-free in the city has never been easier – or more fun! The SHIMANO STEPS E-Cargo system will transform school runs, shopping trips, the daily haul or unexpected errands – and keep you happy and healthy!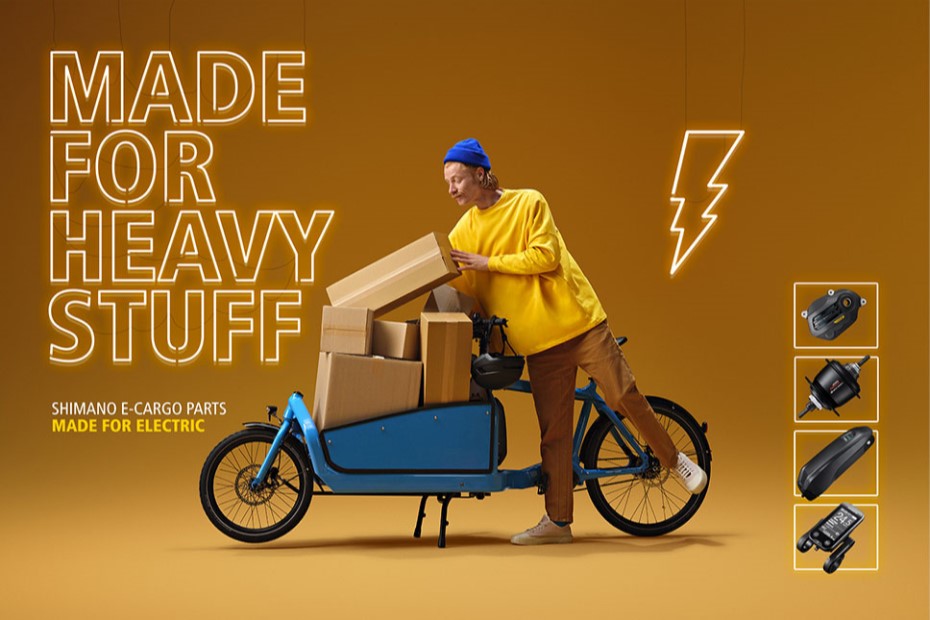 Ready to upgrade your urban life?
SHIMANO STEPS E-cargo comes equipped on your favourite cargo bike brands.
Find your next ride