Many of us love riding bikes for fun, fitness, social aspect, or for the escape from our daily lives. But we can often forget that the bike is also a means of transportation, a tool to get us from point A to point B without getting behind the wheel of a car.
Bike commuting enables us to move quickly, cheaply, and often more efficiently through town or across the city than a vehicle. And for people aspiring to ride more each week, incorporating bike commuting into a daily schedule can be a fun and easy way to hit that goal.
There's no right way to commute by bike, and there are endless options for how, when, and why we commute. So, if you've felt the intrigue of commuting by bike, give it a try! Here are some considerations.
Create Your Route
The first question most of us ask when starting our commuting adventure is what roads, paths, or trails to take for a safe and efficient route. One place to start is by plugging your destination into Google Maps and selecting the bike icon. This will give you an initial idea for a route, and Google offers an estimated time that it will take you to get to your final location.
Sometimes, you might find backroads, neighborhoods, bike paths, or streets with bike lanes that parallel your traditional driving route. Using Google Maps can help you differentiate the routes accessible for bikes, and it can be helpful to mount your phone to your handlebars to help with navigation the first few times.
Pick Your Bike
Once you've established your route, consider your bike options. Some routes might be possible with an e-bike; others might spend time on dirt paths or roads where a gravel or mountain bike might be a good option. Other routes might be perfect for a road bike; it's up to you.
When you're ready to hit the road and put your route planning to the test, be sure to give yourself ample time on your first commuting attempt. Or, even better, do a trial run on a weekend so you feel ready and know your way by heart. That way, you're less likely to get stressed with the morning rush when you have time constraints to get to the office.
Pack Up Your Gear
Once you feel confident about your route and your bike, it's time to think about your gear and what you'll need to carry to and from work. Do you need a backpack? Panniers or bike bags? A rack with a milk crate strapped on? All of these are great options, and picking what works for you depends on what you need to carry. Try a couple of systems and see what is the most comfortable for you.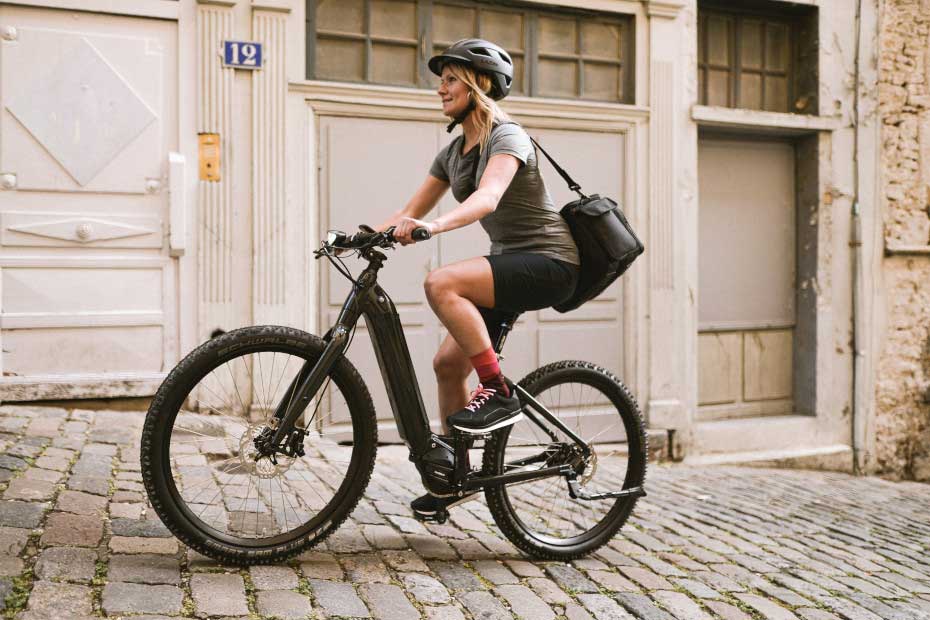 Depending on the length of your commute or the weather outside, some people commute in their work clothes. Others who travel longer distances or who want to start the workday with fresh clothes will prefer to ride in cycling clothing or cycling shoes and bring another outfit to change into once they arrive at their destination.
Depending on the climate around you and the route, give yourself time to adjust to the conditions. Many people will set constraints, such as riding to work if it is warmer than 45-degrees or riding to the grocery store if they plan to buy fewer than ten items. Building in this type of expectation can help you feel confident that you're making a good choice to commute on a given day.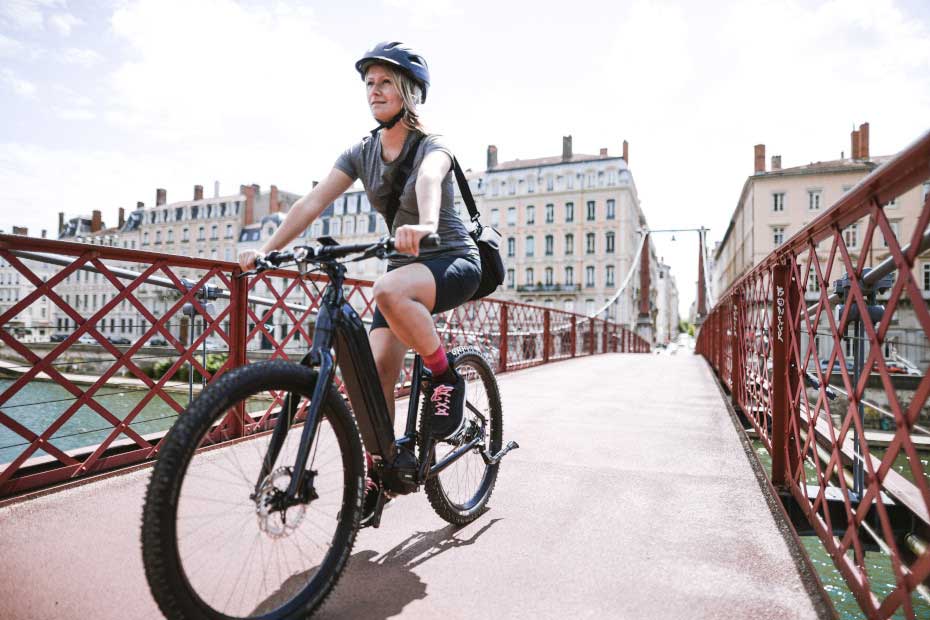 As you begin your bike commuting journey, be gentle with yourself. It takes time to dial in the best routes, destinations, or gear systems that work for you. But once you figure out those details, there's nothing like cruising through the open air and avoiding the stress of morning traffic to start your day off right.