With an e-bike, you can break through your everyday cycling boundaries, riding further, faster and exploring more. All you need to stretch your horizons is a map and a sense of adventure. And an e-bike, of course!
Imagine pedaling off into inviting new landscapes, discovering the best coffee and cake you ever had or reaching the top of an unfamiliar hill to see a fresh new vista expand in front of you. With an e-bike, the fun and exploration can be even greater.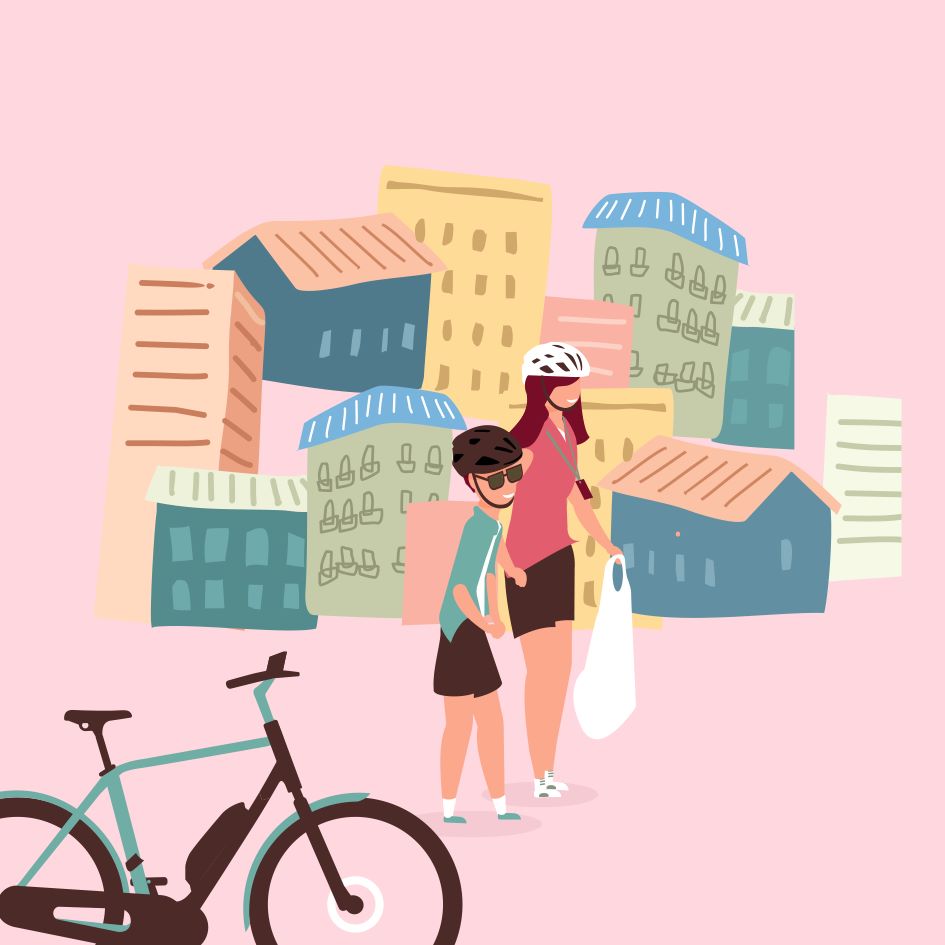 Pushing boundaries with pedal-assist power
On conventional bicycles, hilly terrain can feel too strenuous, or you may need more speed and endurance to go as far as you would like. Physical obstacles or worry about your capabilities might make you want to play it safe and stay close to home. An e-bike, however, turns once daunting distances into thrilling adventures and extra miles into more smiles, giving you the freedom to discover more and reignite your sense of spontaneity and exploration.
Traveling somewhere new can refresh your spirit, even just a day trip. Curiosity will feed your creativity. What's down this road? Where does the river lead? What will I find over the next hill or in the next town? A journey stretches more than just physical boundaries. With an e-bike, you will have the confidence to explore spontaneously.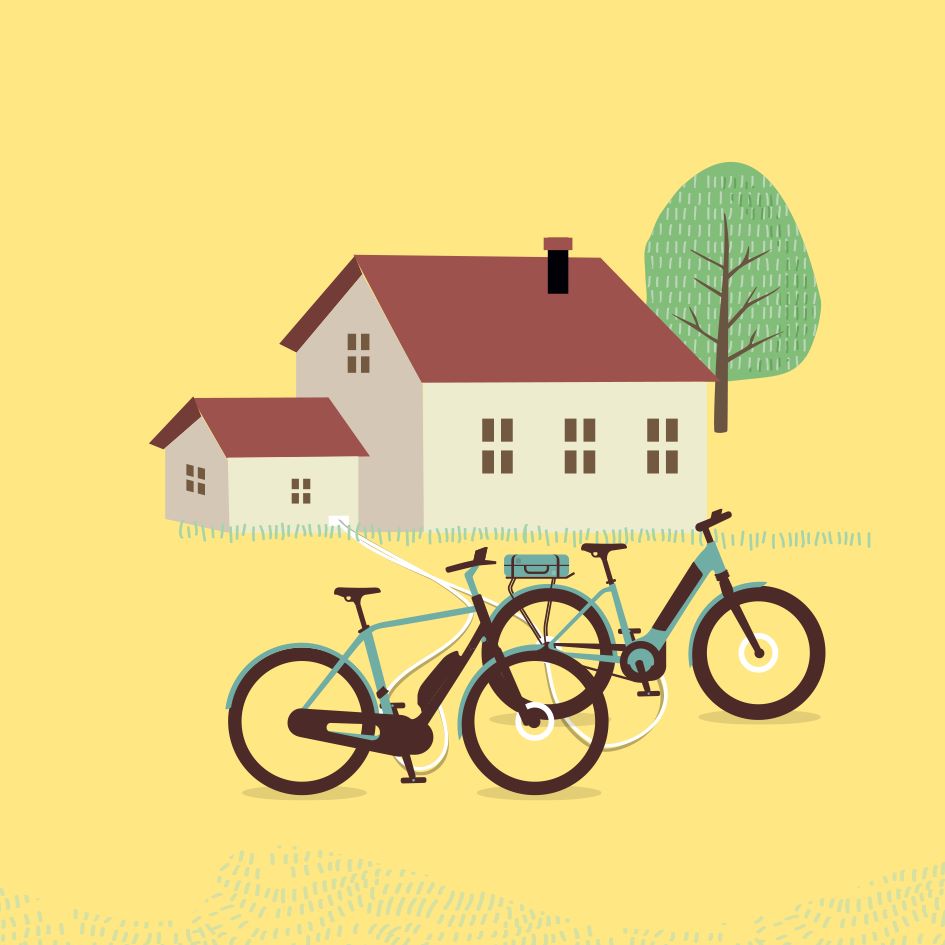 Mapping your route
Exploring unfamiliar areas requires careful planning. While you can follow your nose, and we heartily recommend this when you feel ready, having a pre-planned route ensures you are prepared for the adventure.
Route mapping platforms empower a globally connected community of cyclists to help find the best places to ride and explore. Komoot is designed for exploration on two wheels and is one of the best for planning long-distance routes and can be used without a subscription. Komoot's route planner function allows you to select a start and end point and filter for different types of terrain, fitness levels and riding style, giving you confidence that there will be no surprises (or mountains) in your ride. It even recommends e-bike-specific routes, crowd-sourced from its users, so you know they will suit your e-bike adventures.
Strava features heatmaps so you can see the routes and destinations nearby that are most popular with cyclists, but some of its route planning tools are only available to subscribers.
Things to consider when cycling far from home
Venturing outside your usual riding boundaries might be exhilarating but requires careful consideration. Always ensure your bike is in good working order and your e-bike's battery is fully charged before you head out. For multi-day trips and very long routes, you might want to carry an e-bike charger, and plan stops where you can relax with a coffee while plugging your bike in.
Any minor niggle can become a big annoyance the further you ride, so set your bike up for comfort before you leave home.
It's not just your bike that requires energy on a long ride. Our favorite rides always feature a lunch spot to refuel. Picking a new café or town to head to can be the destination that gives your ride purpose. If you aren't planning a stop, carry sufficient food and water to keep you going.
In an unfamiliar place you don't want to be stranded without directions. A small power bank is handy for charging your phone or bike computer. If you are really pushing boundaries and heading somewhere remote, then a paper map is still a must, it will never let you down with a flat battery or poor signal.
If you are further away from home, you must be more self-sufficient. Learning to use essential bike tools and fix a puncture are valuable skills. Longer rides mean more time outside and possibly changing weather conditions, ensure you check the forecast and take spare layers, waterproof or sunscreen as appropriate. Epic Ride Weather is a fantastic app that allows you to check conditions along your route at different times of the day.
Embrace the unknown
Taking the plunge into the unknown can be daunting, but that's where the thrill lies. Challenge yourself to cycle to new places, explore a nearby town you've never visited or discover a place of natural beauty. The sense of accomplishment from discovering a previously unknown route will be more rewarding than sticking to your familiar cycling routes.
Embrace the power of an e-bike to expand your horizons. Map your adventure, prepare carefully and witness how your world grows as you push beyond your boundaries.