We consider it our privilege to help you travel through your city. To create precision components that can take you as far as your ambition may lead. And we are about to go one step further. Introducing Just Ride, our commitment to sharing the positive power of cycling with everyone.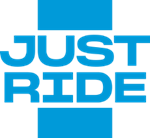 The Five Bicycle Lifestyles
Every new generation of cyclists helps us transform how we think about urban mobility. To get the most out of your cycling experience, we've researched five distinct Bicycle Lifestyles. Whether you're a small-business owner or a tireless mom, an office hero or a retiree eager to seize the day, there's a perfect ride for you.
The Urban Commuter
You love the rush of the city landscape shifting below your feet. The Urban Commuter crushes Tuesday-traffic like a boss. For you, cycling is a means of independence. The perfect ride is a seamless way to explore beyond the boundaries of the beaten track.
The Small-Business Owner
You're up at dawn to pack your cargo bike. The day is yours, working your bike as a business model. Durability is key. Delivering your goods with a smile that says: 'I design my own success.'
The Young Family
The e-bike-powered parent with the master plan. Morning rides to school with the little ones at the helm. Errands and endless to-do lists. Whether you're headed to a meeting or the market – when you're in the saddle, you're enjoying the ride.
The Active Senior
You're always on the move, and you need a bike that can keep up with your healthy life. From the calm of a forest ride to traversing the city to meet up with some longtime friends. Cycling is your ticket to freedom.
The Free Spirit
It's all about surrounding yourself with style. And bikes are no exception. Nothing's better than a smooth ride through the urban jungle. You live for spur-of-the-moment escapes into the city for a hangout.
Just Ride
Powered by a new generation of urban bikes and hassle-free components, it has never been easier to hop on a bike for work and play any time of the day. As a maker of high-quality precision bike parts and a tireless advocate of cycling, our mission is to motivate everyone in the city to Just Ride.
Excited to get cycling? Find out how you can perfect your cycling persona.