Looking after your e-bike is really important for both your safety and your enjoyment of cycling. With some simple checks to do at home and the support of trained and certified mechanics at a Shimano Service Center you can easily keep your bike in perfect working order!
At home bike maintenance
Helping your bike to last longer and work more smoothly starts at home with regular cleaning, lubrication and bike check-ups.
Tyres and chain
To keep your bike's wheels rolling, pump your tyres up to the correct pressure and check them before you ride. All you need for this is a floor pump, it only takes a couple of minutes. Flat tyres can drain your e-bike battery faster and make it more likely that you will damage a wheel.
If you have a traditional metal chain, instead of a belt-drive, you will need to keep your chain clean and well-oiled. A rusty chain squeaks and jumps as well as making it harder to pedal. Clean your chain with a bike degreasing spray, then lube with an oil recommended for your bike. Don't forget to wipe off any excess oil as too much oil can attract dirt.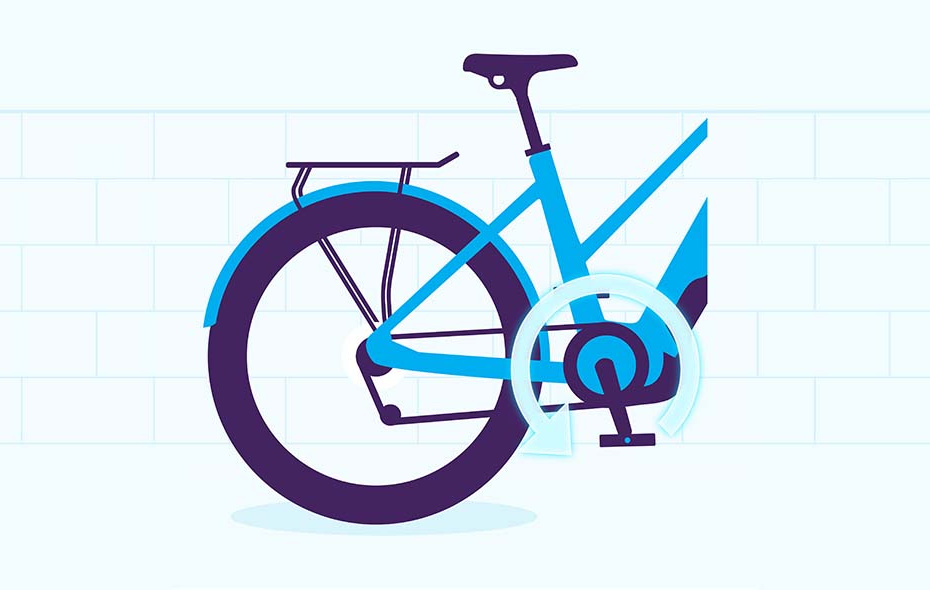 Quick bike checks
Check your bike's brakes and gears frequently. Pushing your bike along next to you, pull on the front brake and check the bike stops, then try the back brake. If your brakes don't immediately stop your wheels or make an unpleasant squealing noise it's time to get them checked out!
Check all your gears are working so you won't have any problems going up hills or down. You can do this off the bike by lifting the back wheel and changing gears while turning the pedals. If you have internal hub gears you don't need to do this.
Software updates
You can use the Shimano E-Tube app to customise your settings and update your firmware. Looking after your bike's 'brain' is just as important as keeping an eye on its mechanical needs.
How you know it's time to visit a Shimano Service Center
Every bike, however well looked after, needs a regular full service. It is a really good idea to book a service once a year, in the same way you would MOT your car. If you ride a lot or in very bad conditions you may need to book in your bike for more frequent care.
In between services if you experience squeaks or rattles, gears that don't shift and brakes that don't work your Shimano Service Center mechanic will quickly be able to solve the problem and get you back on your bike fast. Don't forget to ask them to check your battery health and update your firmware at the same time!